Monifieth High School – Team Nova – F1 in Schools- Scottish Regional Winners.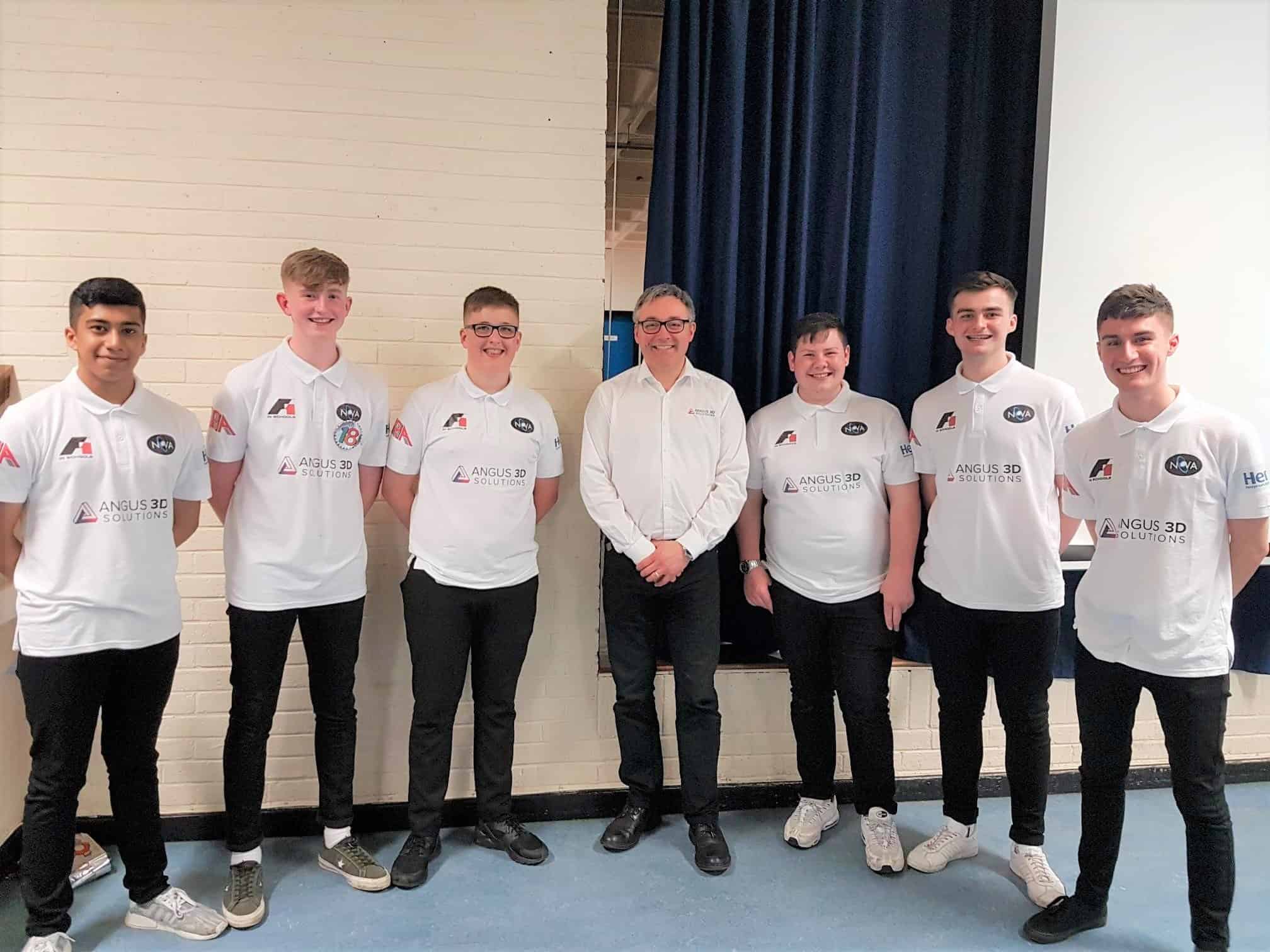 Great to be the Platinum sponsor of Team Nova who took part in the F1 in Schools competition.
The team became this years Scottish Regional Winners.
F1 in Schools is a not-for-profit educational organisation, which relies solely upon support and contributions from industry to be able to operate and deliver a World-class STEM (Science, Technology, Engineering & Maths) competition that engages with millions of students across the Globe. The aim of F1 in Schools is to provide a fun and hands-on STEM initiative that demonstrates many different levels of Science and Engineering, in a positive and attractive light. The challenge provides students with the opportunity to develop key skills such as; communication, presenting and team working, which will form the foundation of their future, in whichever career path they choose. The processes the student teams will follow are the same as those a real Formula One team will follow, from creating their initial business plan, to designing, making and racing their car. They will use Computer Aided Design (CAD) software and will analyse their designs using CFD and drag calculation software.  They will then use Computerised Numerical Control (CNC) machinery to manufacture their car, before testing it in wind and smoke tunnels. Finally, they will race their car on our 20m F1 in Schools racetrack, to see who has designed and manufactured the fastest car.
Find out more about the F1 in School competition here.